Democracy, gender equality and democratic backsliding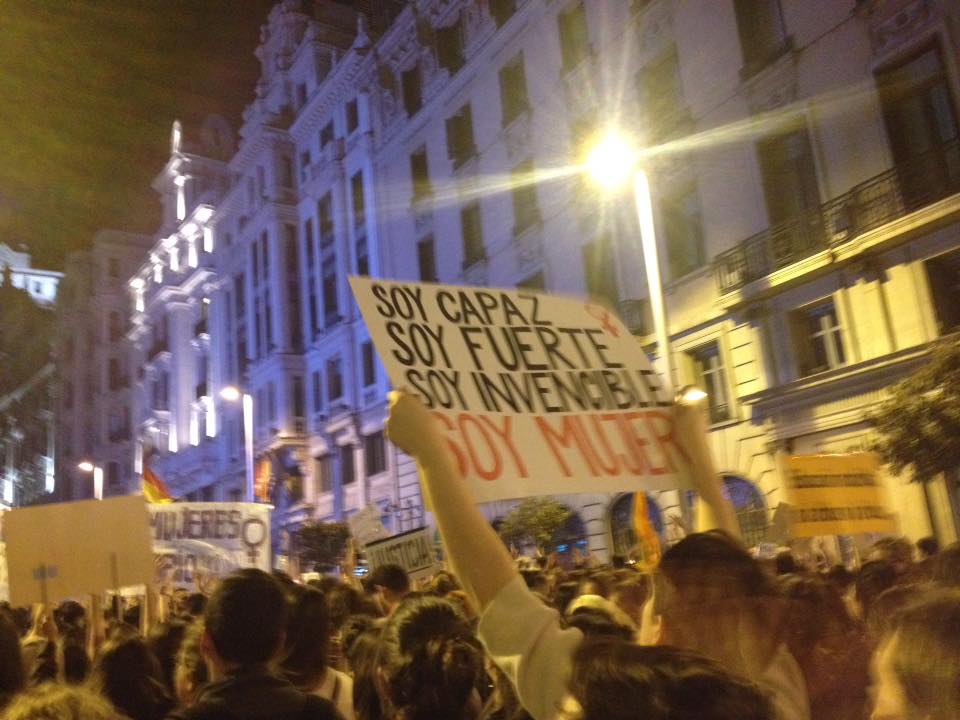 As far-right populist political parties and anti-gender movements gather momentum across Europe, democracy and gender equality are coming under increasing threat. Emanuela Lombardo shows how opposition against gender equality is connected to the process of democratic decline
Democracy and gender equality
In their opening blog piece for this series, Conny Roggeband and Andrea Krizsán showed how institutionalised misogyny is not merely a deviant trait of individual leaders, but a core mechanism of democratic erosion. Indeed, democracy and gender equality have an interdependent relationship. Greater democracy leads to better gender equality, and vice versa. In recent years, democracies have made great strides in improving women's rights and status. Women's organisations have enjoyed greater influence on the state, and public opinion is more favourable to gender equality.
Meanwhile, feminist politics plays a key role in democratisation. Feminist policies promote inclusionary, participatory procedures and substantive equality, and strive for social justice.
Feminist activism challenges domination and exclusion. Such activism expresses a multitude of feminist societal projects, and it experiments with inclusive participation. Feminist politics is therefore vital in promoting democracy. It challenges inequality and social injustice, and holds the state accountable for gender equality commitments.
If gender equality and democracy are interrelated, democratic backsliding has negative consequences for gender equality, too
So, if gender equality and democracy are interrelated, democratic backsliding has negative consequences for gender equality, too. Democratic backsliding takes many forms across Europe. These include the spread of authoritarian far-right populism and a backlash against democratic principles and practices. The growth of far-right parties with anti-gender, anti-migration, and homo/transphobic components has fuelled democratic backsliding. Pressure from such parties can roll back government commitments to gender equality and democracy.
Opposition to gender equality and LGBT rights
Opposition to gender equality and LGBT rights is a crucial factor in democratic backsliding. Mieke Verloo defines this opposition as any activity opposing feminist politics and gender equality policies that can influence, or is influencing, politics or policymaking. This definition helps to identify who the oppositional actors are, and what they do to undermine not only gender equality policies, but the feminist project itself.
Anti-gender actors in Europe include movements and far-right political parties that use a variety of mobilisation campaigns. These campaigns range from raising transnational funding for anti-gender movements, to demonstrations, petitions, referenda, lobbying, and harnessing media and social media to spread information and misinformation critical of gender and sexuality equality.
Anti-gender movement actors develop opportunistic synergies with far-right populist parties. This allows them to access the political knowledge and economic power they need to perpetuate their authoritarian project. Unfortunately, anti-gender actors also tend to have more funding than those promoting gender, sexual equality, and human rights. This is a problem for democracy, and for equality.
Anti-gender actors tend to be better funded than those promoting gender rights. This is a problem for democracy, and for equality
Feminist, LGBT, and antiracist organisations often lack funds. They are not prioritised in European governmental budgets and policies. When anti-gender actors gain political power, they defund feminist organisations yet further, and divert public funding to anti-gender groups.
Democratic and gender equality policy backsliding
In the special issue De-democratisation and Opposition to Gender Equality Politics in Europe I edited with Johanna Kantola and Ruth Rubio, we show how these phenomena are connected in the European context. Since WW2 and the creation of the European Union, decades of institutionalised gender equality policies have borne fruit in the South, North, East and West of Europe. Yet today, we see democratic backsliding and attacks on gender equality in many European countries, concomitant with the rise of the far-right and anti-gender movements and parties.
Organised opposition to gender equality and LGBT rights is complex, context-related, and multifaceted. It is expressed by a variety of actors who engage in multiple strategies and target different issues. When successful, however, it limits the rights of women and LGBT people through policy backsliding and/or constitutional reform. It also dismantles and reframes gender and other equality institutions, and criminalises feminist and other social justice movements. These attacks on gender equality and sexuality policies are restricting European democratic principles and rights.
Democratic backsliding has been most pronounced in Central and Eastern European member states such as Hungary and Poland. There, far-right political parties such as Fidesz and Law and Justice (PiS) have used ethno-populist strategies and majoritarian appeals to win votes and concentrate power.
However, illiberal shifts, with negative consequences for gender and sexuality equality, have occurred in Southern and Northern European countries, too, especially in the wake of the 2008 economic crisis and the rise of radical-right populism. Constitutionally committed as it is to democracy and gender equality, the EU is struggling to address internal problems of democratic and gender equality policy backsliding. These problems are exacerbated by illiberal member governments and far-right political groups in the European Parliament, which attack gender equality through direct and indirect opposition strategies.
The impact of democratic and gender policy backsliding
A polarised political context can undermine policies designed to uphold democratic and gender equality. The erosion of democratic and gender equality policy affects work, care, families, politics, migration, and knowledge.
To preserve the traditional heterosexist family, far-right populist parties oppose progressive changes in family rights. Moreover, they block demographic political projects which challenge the heteronormative gender binary of men as breadwinners.
The politics of knowledge plays a central role in the far-right project of attaining cultural hegemony for authoritarian purposes. Far-right parties and politicians attack the science community, academic freedom and gender studies. They propagate discourse about 'cultural Marxism', claiming that 'the Left' dominates culture and academia.
Far-right parties attack the academic community, propagating discourse about 'cultural Marxism' and claiming that 'the Left' dominates culture
Studying the far right from a gender perspective shows how far-right parties dismantle and reframe gender equality policies not only when they govern, but even when they're not in office. Yet, political contestation can also create opportunities for political actors to democratise and gender the public sphere.
European parliamentary contexts today are a complex landscape. Antagonistic political dynamics targeting gender and human rights coexist with agonistic deliberation. In oppositional contexts, civil society and social movements, political parties and politicians, and political institutions, can also become more vocal about gender equality agendas and policies to defend gender equality, human rights, and democracy.
This scholarship shows how gender equality is central to the process of democratic backsliding fuelled by anti-gender politics. It's crucial we address the complex relationship between backsliding in democracy and feminist politics. By so doing, we will better understand the processes and implications of democratic backsliding for gender equality and democratisation, as well as the possibilities for democratic resilience.
No.5 in a Loop thread on 'Gendering democracy'. Look out for the 🌈 to read more in this series
This article presents the views of the author(s) and not necessarily those of the ECPR or the Editors of The Loop.
This article was originally published at https://theloop.ecpr.eu and is republished here under a Creative Commons license.republication-tracker-tool-source https://theloop.ecpr.eu/republication This work is licensed under a Creative Commons Attribution-NoDerivatives 4.0 International License.
Photo by Emanuela Lombardo